CircuitSolver – It's More Than a Balancing Valve
To address the demands of domestic hot water balancing and the specific design requirement of different systems, the CircuitSolver thermostatic balancing valve offers a variety of sizes and configurations to satisfy any Domestic Hot Water System (DHWS) design.
CircuitSolver Balancing Valve Sizes:
CircuitSolver Balancing Valve Configurations:
Ball Valves
Integrated Unions
Integrated Check Valves
Strainers
Thermometers
ProPress Ends / ProPex Ends
CircuitSolver's Most Popular Options
Features a union with an optional integrated check valve to reduce the number of components and minimize leak points. Watch Video here.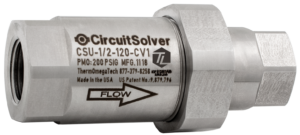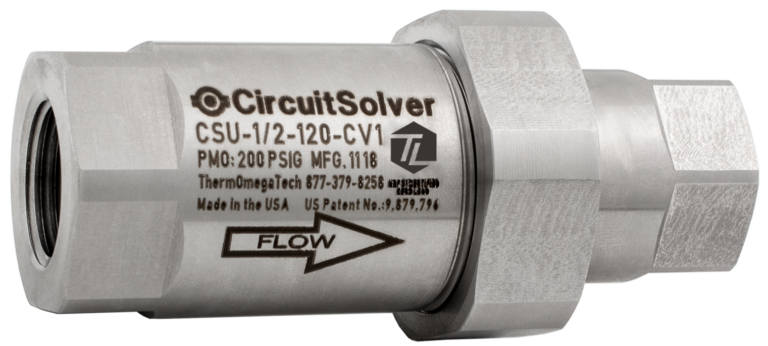 CircuitSolver Union Assembly (CSUA)
Features isolated ball valves on either end of the CSU, allowing for easier installation & service.

CircuitSolver Union Assembly with Strainer (CSUAS)
Offers an integrated strainer to facilitate system start-up and protect valve components and operation.