CircuitSolver About Us
CircuitSolver is a brand of ThermOmegaTech®, a leader in the design and manufacture of self-actuating thermostatic temperature control technology. For 35+ years ThermOmegaTech® has been providing thermostatic valves to the rail industry. In the last 20+ years, the company has expanded its product offering into industrial, aerospace, and defense applications, as well as commercial plumbing applications under its CircuitSolver® brand.
Home of the first thermostatic balancing valve designed for domestic hot water recirculation systems, CircuitSolver® valves have been installed into thousands of systems since its introduction to the market in 2012.
CircuitSolver® revolutionized the commercial plumbing industry by automatically balancing domestic hot water systems, completely eliminating the need for costly and time-intensive manual balancing. They can be used in any DHWS, but are most often specified into hotels, hospitals, schools, high-rise, and multi-family buildings. To learn more about CircuitSolver® valves, visit the How It Works page.
What makes ThermOmegaTech® so unique is that we are more than just a valve manufacturer; we are experts in phase-change thermostatic actuator technology. We utilize our exclusive Thermoloid® paraffin wax blend in all our thermal actuators that are located at the heart of every CircuitSolver® valve. This allows us to offer a wide range of factory set temperatures that open/close over a narrow temperature band, typically 10°F.
CircuitSolver® balancing valves have a significant number of features/accessories including unions, ProPress ends, integrated check valves, thermometers, and strainers. To see the full CircuitSolver® line, visit the plumbing products page.
All CircuitSolver® valves are designed, machined, assembled, tested, and inspected at the ThermOmegaTech® manufacturing facility in Warminster, PA. and comply with the "Buy American Act."
In addition to DHWS balancing, the CircuitSolver® brand also offers thermostatic solutions for drain tempering, tepid water delivery, and washdown.
Memberships:
The American Society of Plumbing Engineers (ASPE) is an international organization for professionals skilled in the design, specification, and inspection of plumbing systems.
The sales and engineering team for CircuitSolver® have been active members of ASPE since 2016. We currently offer 2 different ASPE CEU accredited presentations that we can present virtually or in-person at your firm or local ASPE chapter. Contact us to learn more!
The American Supply Association is the national industry trade association representing distributors, manufacturers, and manufacturer representative agencies serving the PHCP & PVF channel. CircuitSolver® has been an active member of ASA since 2017, regularly attending events within the community.
The Association of Independent Manufacturers'/ Representatives, Inc. (AIM/R) is a trade association of independent sales representatives in the plumbing, HVAC/R, kitchen/bath, waterworks, irrigation, and related industries. CircuitSolver® has been an active member of AIM/R since 2017, regularly attending the AIM/R industry conference.
About ThermOmegaTech:
ThermOmegaTech® is a privately held company with 40,000 square feet of manufacturing and office facility, located about an hour outside of Philadelphia in Warminster, PA. Our state-of-the-art production facility is equipped with CNC turning and milling centers, environmental chambers, aqueous & hi-temp oil test baths, and CMM machines to meet our customers' time, cost, quality, and technical performance requirements.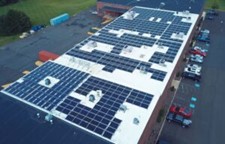 We want our facility to be a great place for our people and for the environment which is why it's 75% powered by rooftop solar panels to help in reducing greenhouse gas (GHG) emissions.
Our entire team is dedicated to Lean Manufacturing Initiatives and striving to cultivate a culture of continuous improvement, evidenced by having been ISO 9001 certified for over 2 decades, as well as receiving AS9100D Certification in 2019.
Interested in learning more? Read Our Story.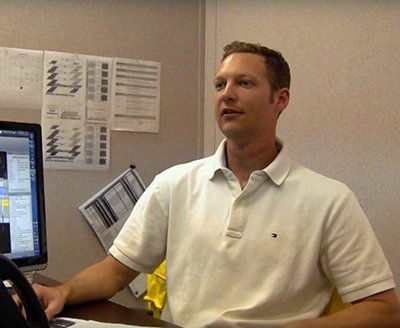 The advantages of the system are an efficiently balanced system, saving time testing and balancing the system, lower utility bills and reduced water usage.
— Luke Holding – The Beck Group