CircuitSolver Union (CSU)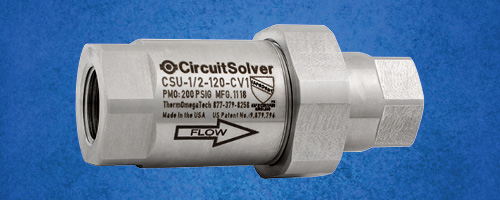 CircuitSolver® domestic hot water (DHW) temperature balancing valve automatically balances a DHW recirculation system in a fraction of the time required by traditional manual balancing methods.
The CircuitSolver® Union features a union with an optional check valve built into the body of the CircuitSolver® to reduce the number of system components to be installed and minimize potential leak points.
The stainless-steel union features an integrated O-ring for a leak-free seal, and the valve's effortless installation and hands-off operation make it a good fit for any DHWS design.
How It Works:
Install a CircuitSolver® at the end of each branch or riser, downstream of the last fixture, and the system balances itself. The Thermoloid® blend wax thermal actuator at the heart of the CircuitSolver® monitors the water temperature in the line and will automatically modulate the valve open or close in response to changing temperatures to maintain a specified temperature at the end of each branch. This automatic and continuous response to temperature variation enables each hot water branch to quickly and consistently direct hot water flow to where it is needed without any manual balancing processes.
The valve will never fully close, always allowing a small bypass of flow to the return to avoid dead-heading the recirculation pump. The limited flow to your return line will reduce system wear, electricity, and water usage, and improve overall system operation.
Valve Components:
The CircuitSolver Union valve is comprised of 100% stainless-steel components, a high-quality O-ring, and an optional check valve.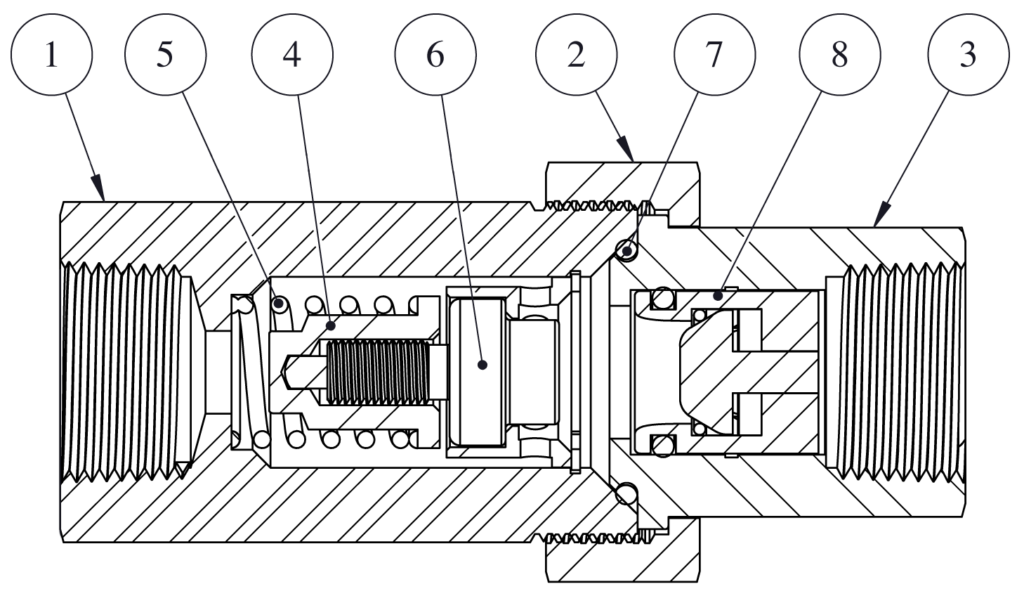 | | | |
| --- | --- | --- |
| ITEM | DESCRIPTION | MATERIAL |
| 1 | Valve Body w/ Union Threads | 303 stainless steel |
| 2 | Union Nut | 303 stainless steel |
| 3 | Female Threaded Inset | 303 stainless steel |
| 4 | Plug | 303 stainless steel |
| 5 | Operating Spring | 302 stainless steel |
| 6 | Thermal Actuator | 303 stainless steel |
| 7 | O-Ring | Buna-N |
| 8 | Check Valve (Optional) | Glass Filled Noryl |
Typical Applications:
The CircuitSolver® Union thermostatic balancing valve can be used in any building with a domestic hot water recirculation system to keep the temperature at the end of each supply branch uniform. Used in commercial buildings of all sizes and in DHWS' with varying complexity, installations often include hospitals, schools, hotels, high-rise buildings, and multi-family apartment buildings.
To see CircuitSolver® installations in your area, visit our installations page.
CircuitSolver® thermostatic balancing valves can also be used to balance the return flow between the master mixing valve and water heater. To learn more about this application go to the Balancing a DHWS Return with CircuitSolver page.
Benefits:
All Stainless Steel – Corrosion Resistant Construction
High thrust actuator keeps orifice free of debris
Union with integrated O-ring for a leak-free seal
Optional check valve built into the body
Never fully closes, some water always passing through
Long service life and 3-year warranty
Certifications:
Fully compliant with Section 1417(d) of SDWA, the Safe Drinking Water Act
Supports efforts toward LEED Certification
Complies with the Buy American Act
Specifications:
Sizes: 1/2", 3/4″ & 1"
Fixed Temperatures: 100°F (37.7°C), 105°F (40.5°C), 110°F (43.3°C), 115°F (46.1°C), 120°F (48.8°C), 125°F (51.6°C), 130°F (54.4°C), 135°F (57.2°C), 140°F (60.0°C)
Max working Pressure: 200 PSIG/14 BAR
Max Working Temperature: 250°F/121°C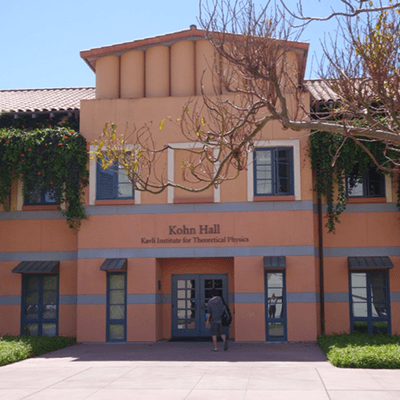 CircuitSolver® is a great product. The valves automatically adjust to changing temperatures and pressure drops unlike manual and automatic balancing valves.