CircuitSolver, a brand of ThermOmegaTech®, is excited to launch its newest Talking With TOTs video. Director of Sales for Commercial Plumbing Tom Ruggierio is featured as the subject matter expert on the inner workings of this thermostatic balancing valve.
ThermOmegaTech® is a leader in the design and manufacture of self-actuating thermostatic temperature control technology. Using their trademarked Thermoloid wax actuator, CircuitSolver® continuously monitors the water temperature and automatically adjusts flow as conditions change to send hot water where needed to accommodate demand variations.
"CircuitSolver thermostatic balancing valves have been installed into thousands of domestic hot water recirculation systems since their introduction to the market in 2012," says Ruggierio, "This year we are celebrating CircuitSolver's 10 years of active use in the plumbing and construction industry!"
A Temperature Solution to a Temperature Problem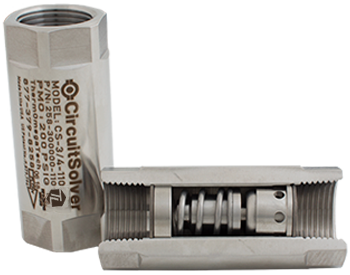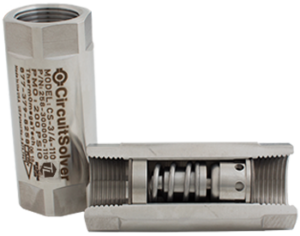 Balancing a Domestic Hot Water System (DHWS) has used the time and energy of many contractors manually balancing and rebalancing to achieve the required flow needed to obtain the same temperature in each branch.
Requiring no power source, CircuitSolver® balances a system based solely on temperature as opposed to pressure or flow.
"During the start-up of a hot water recirculation system, the valve is wide open and will gradually close once the system temperature requirements are met. The valve remains in its closed position to keep hot water in the line, opening as needed when the water temperature drops below the valve's set-point," Ruggierio explains. "It takes away a lot of headaches."
This allows a system to be initially balanced in hours, not days, and to stay balanced even as conditions change. To prevent deadheading the recirculation pump, the valve never fully closes, always allowing a small bypass of flow to the return.
Watch the full Talking With TOTs video here!
CircuitSolver® balancing valves have many features/accessories, including unions, integrated check valves, ProPress ends, ProPEX ends, a thermometer, and/or strainer. To see the full CircuitSolver® line, visit the plumbing products page.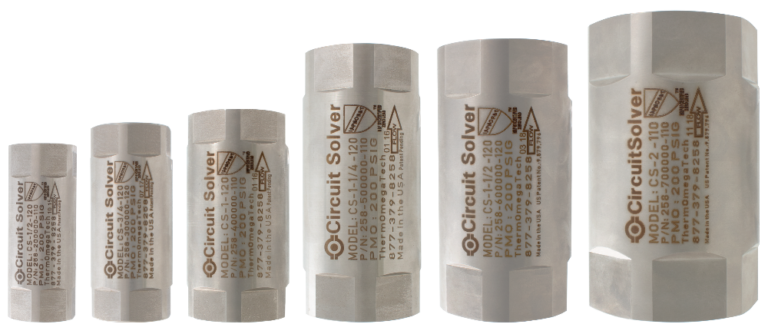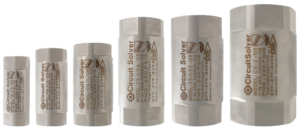 See the feature on PHCP Pros here!