Logue Family Holdings Consolidates Under One Roof
Sister companies come home to Logue Family Holdings headquarters to facilitate inter-departmental operations and communication.
In June of 2021, Logue Family Holdings, Inc. will be consolidating all three of its independently operated business subsidiaries under one roof in Warminster, Pennsylvania.
The building is the headquarters of ThermOmegaTech, Inc., a mechanical valve manufacturer founded in 1983 that specializes in custom-engineered fluid thermal control solutions, as well as BBQ Guru, home of the automatic Guru line of BBQ temperature controllers for charcoal grills and smokers.
Joining the duo will be TJM Electronics, a contract electronic manufacturer specializing in PCB assembly and electro-mechanical assembly for Aerospace & Defense, Medical, Industrial, LED lighting, and non-commodity consumer electronic products, acquired by Logue Family Holdings in 2019.
Douglas Snow, VP of Production for Logue Family Holdings, cites that the consolidation of operations under a single physical roof is expected to result in increased efficiencies, effective resource sharing, and cross-selling between relevant product lines.
"There is already quite a bit of cooperation between the companies for developing and delivering products" Snow mentions. "TJM Electronics provides both the PCBAs and final assembly of electrical components within the BBQ Guru controllers and the PCBAs for ThermOmegaTech's passenger car railroad heaters. Getting us all under one roof can only increase efficiencies and communication."
The facility features more than 40,000 square feet of production, R&D, engineering, and office space that is to be shared between the three companies. Both ThermOmegaTech and TJM electronics QMS's are certified to AS9100D standards which is based on and includes ISO 9001:2015. Due to our growth in the Aerospace and Defense industry, we have decided to pursue AS9100D as our primary Quality Management System to create standard operating procedures across all business segments, which allows us to enhance the quality of our products, while increasing efficiencies and alleviating undue price increases to customers.
TJM Electronics will be bringing to the building an impressive roster of advanced electronics manufacturing machinery including pick and place, stencil printers, multizone reflow ovens, wave solder system, and more.
To accommodate the needs of electronic manufacturing, the production space allocated to TJM Electronics has been outfitted with a specialized electrostatic discharge flooring to prevent static electricity from damaging sensitive electrical components along with a state-of-the-art humidification system.
The move will consolidate all 100+ Logue Family Holding employees under one roof and is forecasted to be completed by late June.
About ThermOmegaTech, Inc:
For over 35 years, ThermOmegaTech has been a leader in the design and manufacture of self-actuated thermostatic technology. Founded in 1983, ThermOmegaTech is a privately held certified small business with 40,000 square feet of manufacturing and office facility located near Philadelphia, Pennsylvania. The company provides innovative solutions for a wide range of applications including freeze & scald protection, mixing & diverting, steam traps, thermal bypass, tepid water delivery, washdown, balancing, drain tempering, and many other applications where temperature control is critical. Key industries it serves include railroad, commercial plumbing, aerospace & defense and industrial. ThermOmegaTech specializes in manufacturing prototype/small volume and highly engineered custom products utilizing phase-change thermostatic actuator technology to satisfy individual project needs.
For maximum efficiency and effective communication, ThermOmegaTech's R&D, manufacturing, assembly, testing, inspection, sales, and customer service departments are all located in one facility. Their QMS is certified to AS9100D standards demonstrating the focus on quality its products are distributed and used worldwide.
Website: www.ThermOmegaTech.com

About BBQ Guru:
Founded in 2003 in Warminster, PA, BBQ Guru has been making barbecuing easier, more convenient, and enjoyable with patented electronic and battery-operated temperature-control devices for charcoal and wood-burning cookers. BBQ Guru are the leaders and inventors of BBQ temperature-control devices. They were the first in the marketplace to develop and sell an entire line of high-tech cooker accessories, including the award-winning PartyQ, DigiQ, and CyberQ.
Website: https://bbqguru.com/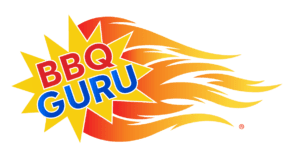 About TJM Electronics:
TJM Electronics has been leading the way in electronics contract manufacturing since 1989 with the emergence of Surface Mount Technology (SMT). One of the first automated SMT companies certified to MIL-STD-2000 on the east coast, TJM is recognized by major defense contractors as a "3 Star Supplier" and maintains a reputable status as a Preferred Supplier List member for electronics contract manufacturing. TJM's capabilities include custom short or long run PCB assembly, accurate and functional prototype representations of designs, cable and mechanical assembly, product testing and evaluation to ensure Designed for Manufacturability (DFM) and final packaging. Through its brand, TemitroniK, TJM also assembles oversized LED boards of any shape and size, up to 460mm (18.11″) wide and 1200mm (47.24″) long.
TJM Electronics' automated technology allows them to meet the most rigorous and specialized PCB requirements for industries such as aerospace and defense, medical, industrial, LED lighting, and non-commodity consumer electronic products. TJM Electronics has been ISO 9001 certified for contract electro-mechanical manufacturing for over 2 decades, and has just recently received AS9100D certification.
Website: https://www.tjmelectronics.com/